Cantonese Beef Shank and Tendon Curry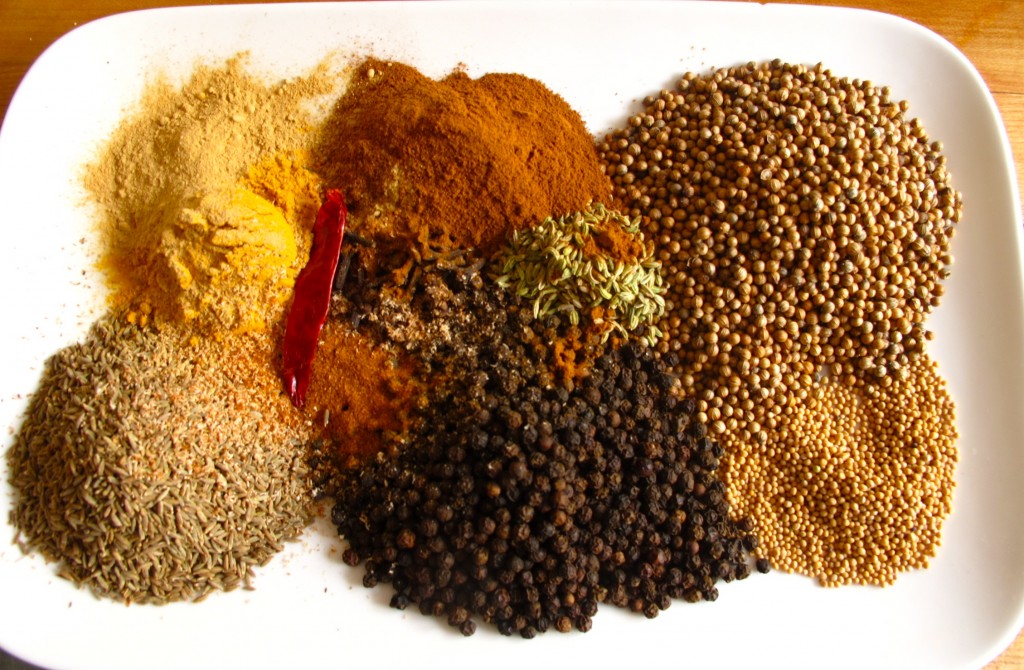 "What are our dinner plans for tonight let me make a suggestion: Let's have the beef curry we had last night." The lack of a pause between "tonight" and "let" led me to believe that my Dad truly enjoyed the beef tendon curry over rice I made.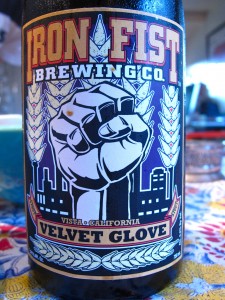 In honor of Father's Day, I am posting my Cantonese curry recipe along with two beers Chris and I tried pairing with the dish. It was a real noodle scratcher, as my good friend Pete used to say – the curry's heaps of black pepper and fresh ginger gave it quite an edge that would take a very special beverage to tame. Our first guess was Iron Fist Brewing Co. Velvet Glove, an Imperial Stout. If I didn't know this was from San Diego, I would have sworn it was run off from the factory in Hershey, PA. It tasted like boozy 1% chocolate milk. Not a winner on its own, this stout also lacked the creaminess and body to stand up to the curry.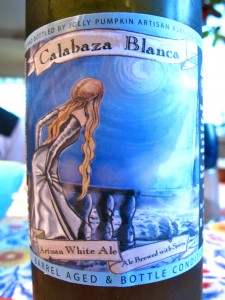 We quickly switched gears to Jolly Pumpkin Calabaza Blanca, a Witbier with moderate brett character, at least to my palate – not too funky or sour, allowing for the wit's citrus rind and coriander notes to make themselves known. We were on the right track here, but this pairing was not for the faint of heart with its constant stream of contrasting yet robust, pulse-pounding flavors. If you skipped your workout today, give this pairing a try!
Beef Tendon Curry
Ingredients:
1.5 lbs. daikon cut into large cubes
4 lbs. your preferred mix of beef shank and tendon – I prefer roughly 65% shank to 35% tendon. As much as I love tendon, there is such thing as too much of a gooey chewy thing.
3 large cloves of chopped garlic
4 tbsp. julienned ginger
10 tbsp. fresh curry powder – I worked off of this recipe but instead of cayenne, I added 1 whole dried chili, and I also used fresh cardamom seeds and reduced the ground ginger to a teaspoon.
1 can coconut cream
1.5 c. boiling water
1 minced green onion
4 tbsp. minced cilantro leaves
Method:
1) Rinse the meat under cold running water in a colander.
2) Slice the shanks into 1/2-inch-think pieces. The tendon you can choose to cut now or later, depending on the sharpness of your knife and if there's a bone in the tendon making things difficult.
3) In a heavy-bottom dutch oven, heat a tablespoon of peanut oil on medium high heat. Add the ginger and garlic when the oil is hot and stir until lightly browned.
4) Add the beef and brown it on all sides.
5) Add your 10 tablespoons of curry powder and stir to coat the shank and tendon. After a minute or two, add the coconut cream and stir, and then add the boiling water.
6) Bring the mixture to a simmer on low-medium low heat.
7) At the 45-minute mark, take the tendon pieces out if you did not cut them in step 2. Cut them into roughly the same size pieces as the shank. If there is a bone, put it back into the pot to give the curry a thicker texture.
8) Add the tendon back in with your daikon and stir. Bring the mixture back to a rolling simmer, and then reduce the heat back down to low-medium low.
9) Depending on the quality of your meat, it will take anywhere from 45-90 minutes for the tendon to achieve a nice pliant texture. Be patient and watch some Netflix or reorganize your bookshelves, knowing that this dish is even better the next day.
10) Serve over white rice or rice noodles and top with minced green onion and cilantro.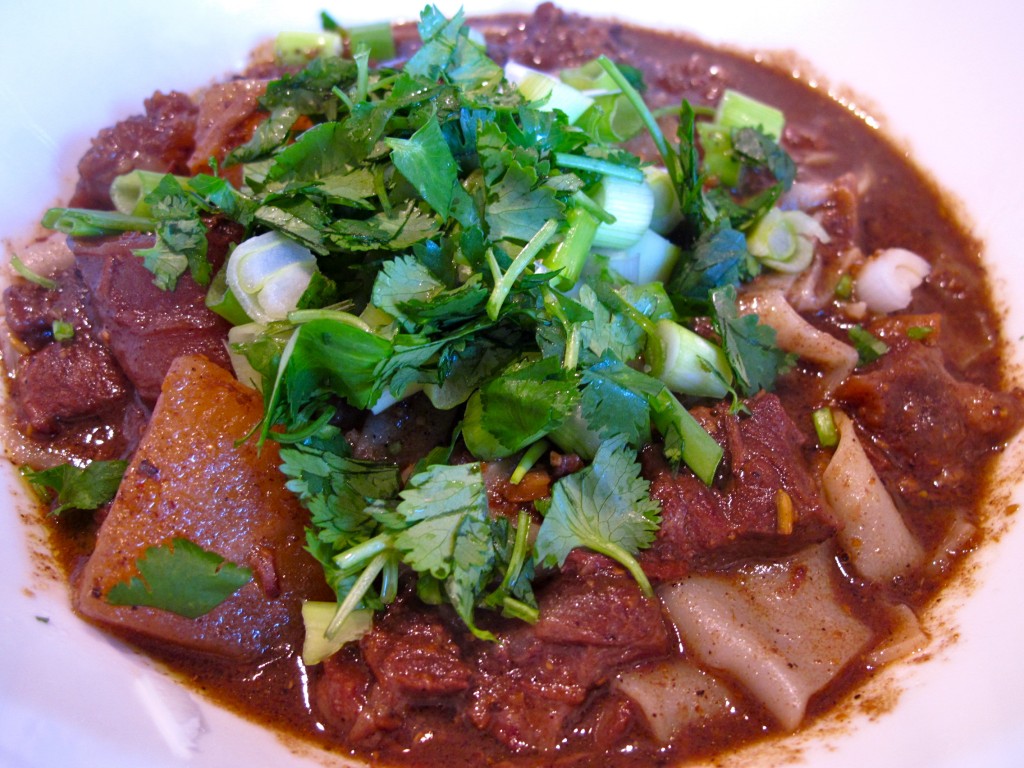 Tips:
I didn't put a carrot in this time, but it's great to add one for color and to offset the heat of the curry.
Toast the spices in the dutch oven that you'll be cooking the curry in. That way you won't lose any of the turmeric that inevitably sticks to the sides.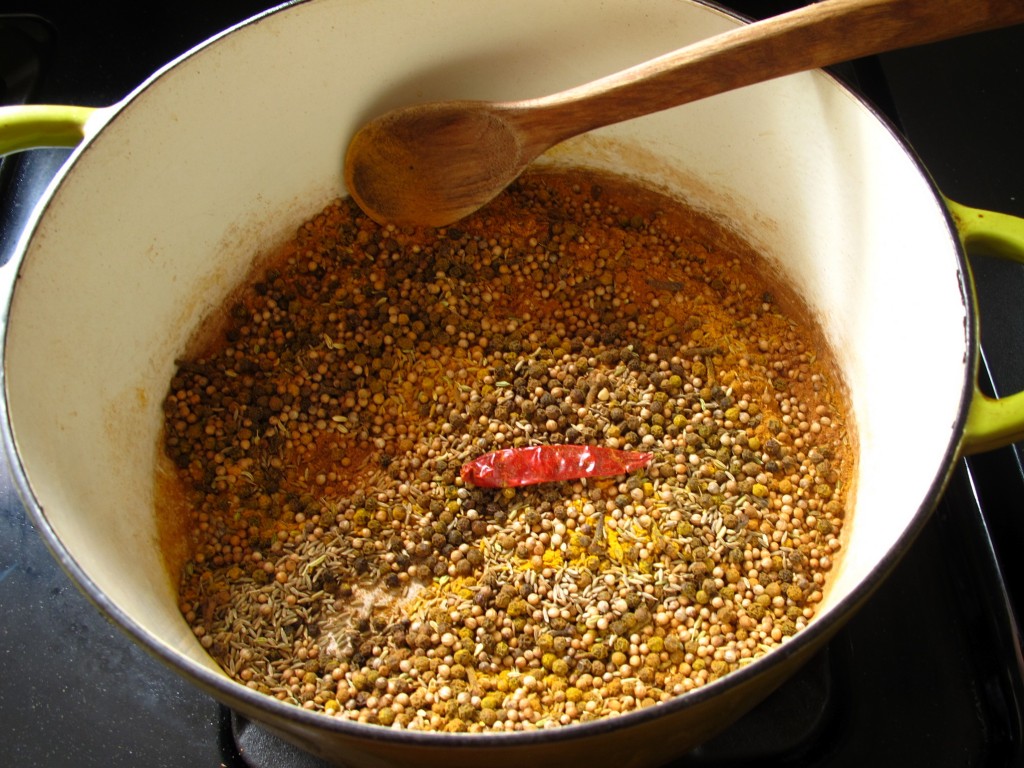 Daikon does not freeze well; the texture gets very mealy when you reheat defrosted curry with daikon. If you're making a big batch, you might want to separate it into the amount you'll be eating that day and any amount you want to freeze at the 45-minute mark.